The Texas Board of Professional Engineers
Quarterly e-Newsletter

P.E. Edition
June 20, 2017

---
Board Meeting Update
The Texas Board of Professional Engineers Quarterly Board and Committee Meetings were held May 24-25, 2017.
---
Webinars and Outreach
TBPE continues to offer ethics outreach presentations both in person and in a webinar format for the convenience of our licensees. The free webinars have been so well received that we are now adding additional events as needed.
---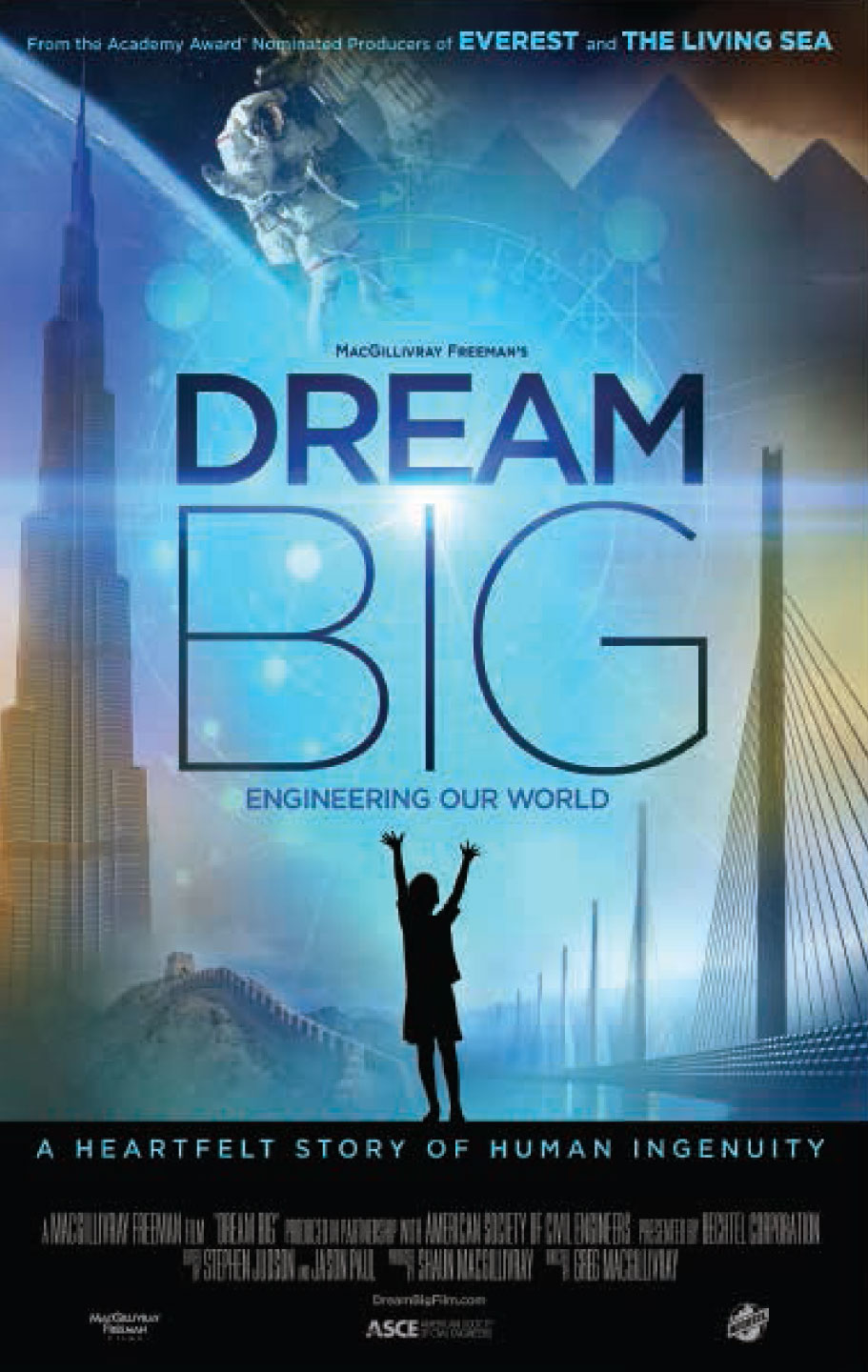 Dream Big: Engineering Our World
Dream Big is the first giant-screen film to answer the call of the STEM (Science, Technology, Engineering, Math) initiative, which aims to inspire kids of diverse backgrounds to become the innovators who will improve the lives of people across our entire planet as we head into the 21st Century and beyond. For more information and to find a showing near you, visit http://www.dreambigfilm.com/.
---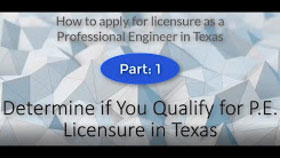 New Videos
Board staff recently developed a "How to Apply for a P.E. License" video series. The 5 videos are all available in a public playlist on YouTube. Playlist Link: http://engineers.texas.gov/videos
---
E.I.T Deadlines
---
NCEES Updates
---
And More:
Give us feedback on how we are doing by filling out our customer service survey. Please visit our website at http://engineers.texas.gov/feedback or call us for a paper survey. We want to hear your suggestions on how we can improve agency operations and service delivery. In keeping with our efforts to modernize and increase communication with our licensees and the public, you can now follow us on Facebook, Twitter, LinkedIn and via an RSS feed. Join today!

To contact the Board, please visit our website at: http://engineers.texas.gov/staff_contact.htm
TBPE Staff
Texas Board of Professional Engineers
1917 S. Interstate 35
Austin, TX 78741
512-440-7723
info@engineers.texas.gov
TBPE Board Members
Daniel O. Wong, Ph.D., P.E. - Chair
Sockalingam "Sam" Kannappan, P.E. - Vice-Chair
Dr. Sina K. Nejad, D.Eng., P.E. - Secretary
Edward L. Summers, Ph.D. - Treasurer
Elvira Reyna
Lamberto (Bobby) Balli, P.E.
R. Kyle Womack, P.E.
Albert Cheng
Cathy Norwood, P.E.