Daniel O. Wong, Ph.D., P.E. Biography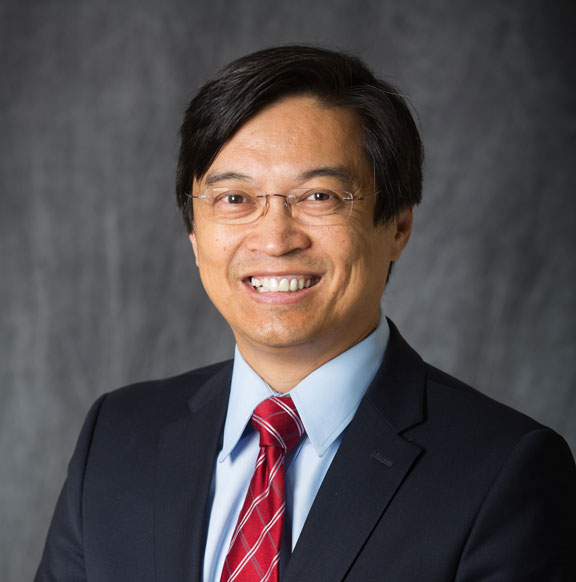 After arriving from Macau, a former Portuguese Colony in China, in 1980, Daniel Wong graduated from the University of Houston with a B.S.C.E. in 1983, M.S.C.E. in 1985 and Ph.D. in 1988. He currently serves as President and CEO of Tolunay-Wong Engineers, Inc. in Houston, Texas. Dr. Wong is a licensed Professional Engineer in Texas.

Dr. Wong was elected and served as an At-Large City Councilman in the City of Sugar Land from 2002-2008. He was the President of the Region 14 of the Texas Municipal League in 2007-2008. He also served as a Board member of the Houston-Galveston Area Council (H-GAC) and the H-GAC Transportation Policy Council.

He is a trustee of the Fort Bend Economic Development Council and a member of the Fort Bend Chamber of Commerce. He had served on the Boards of the Fort Bend YMCA, the Literacy Council of Fort Bend County and the Fort Bend American Heart Association.

Dr. Wong serves as a Board member of the University of Houston Civil Engineering Department Advisory Board and is a member of its Academy. He also served on the Board of Houston Council of Engineering Companies (formerly ACME) and as President of Asian American Engineers/Architects.

Dr. Wong was recognized as the Young Engineer of the Year by the Sam Houston Chapter of Texas Society of Professional Engineers in 1993. He was named as the Distinguished Young Engineering Alumnus in 1998 and the Distinguished Engineering Alumnus in 2009 by the UH Engineering Alumni Association.

Dr. Wong resides in Missouri City, Texas with his wife Mei, and two sons Matthew and Nathan.